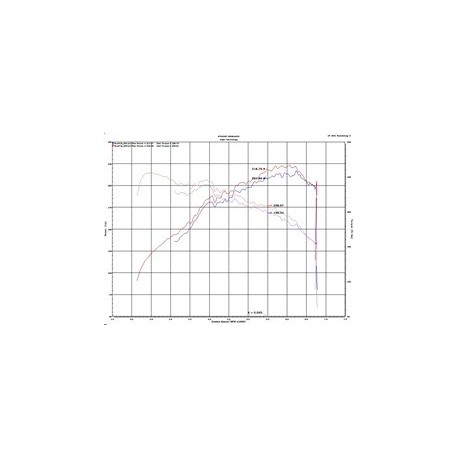 Agrandir l'image
Admission d'air Short Ram Injen SP1343BLK Hyundai Veloster N 2.0L Turbo 2020
SP1343BLK
Nouveau produit
Admission d'air Short Ram SP1343BLK pour Hyundai Veloster N 2.0L Turbo Année 2020
Ce produit n'est plus en stock
Date de disponibilité:
En savoir plus
AFFECTATION : Hyundai Veloster N 2.0L Turbo 2020

DESCRIPTION ORIGINALE : You already have the sporty 2020 Hyundai Veloster N and now you're hunting for additional power? If so, Injen has exciting news for you! The SP1343 short ram cold air intake system from Injen Technology will help that L4-2.0L turbo engine found in the Veloster N breathe easier and provide the additional performance that you've been craving.The Injen Technology engineers spent abundant amounts of time designing, testing, and perfecting this product to develop some serious bolt-on power with some killer Horsepower increase. In addition to the impressive power increase, the Injen team has ensured that safe Air fuel (A/F) ratios are maintained throughout the powerband. The soul of this intake it is our mandrel-bent aluminum air intake tube that provides a smooth uninterrupted path for highly efficient airflow and a look that will impress every time you open your hood!Additionally, this SP1343 intake includes a fully serviceable Injen SuperNano-Web dry air filter, which provides increased filter surface area allowing for greater airflow and unbeatable filtration. If that's not enough, the Injen SP performance cold air intake provides power you can hear and feel! This intake provides an aggressive and throaty tone that is unmatched in the aftermarket. Want to add that personalized touch to your intake? You're in luck, as Injen also offers this intake system in multiple finishes – SP1343P for a high luster polished finish or our SP1343BLK for our laser black coated finish. To top it all off, this SP1342 short ram cold air intake system includes the unbeatable Injen Technology limited Lifetime Warranty!

INFORMATIONS ESSENTIELLES : • Direct fit for the 2020 Hyundai Veloster N L4-2.0L Turbo • Dyno Proven gains of up to 11 hp and 13 lb-ft. of torque • Provides power gains while maintaining A/F ratios with no additional tuning • T6-6061 Mandrel-bent aluminum intake tubing • Fully serviceable Injen SuperNano-Web dry air filter • Replacement air filter part number X-1021-BB • Optional hydroshield part number 1037BLK or 1037RED • Available with a polished or laser black powder coated finish • Aggressive engine tone under full throttle • Smooth mandrel-bent Intake piping eliminates restrictions and improves airflow • Made in Pomona California, USA • Injen Technology Limited Lifetime Warranty • This product is not currently CARB exempt and is not available for purchase in California or for use on any vehicle registered with the California Department of Motor Vehicles.

REFERENCE FILTRE : X-1021-BB

REFERENCE PROTECTION HYDRO NOIR : 1037BLK

REFERENCE PROTECTION HYDRO ROUGE : 1037RED

POIDS (kg) : 3,628

LONGUEUR (cm) : 66,04

LARGEUR (cm) : 33,02

HAUTEUR (cm) : 22,86

UPC Code : 843115027551

HOMOLOGATION : Produit importé et livré sans certificat d'homologation. Non homologué par défaut pour une utilisation sur route ouverte.