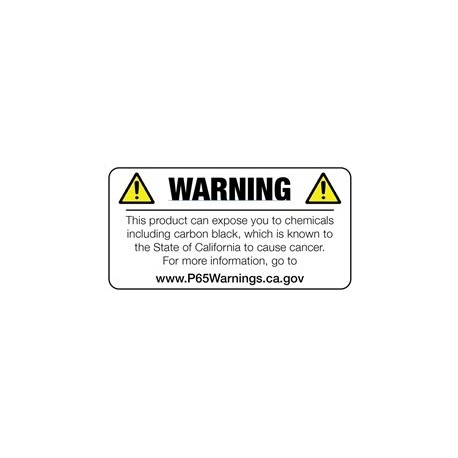 Agrandir l'image
Filtre à Air Injen X-1115-BB Universel
X-1115-BB
Nouveau produit
Filtre à Air Injen X-1115-BB Universel
Ce produit n'est plus en stock
Date de disponibilité:
En savoir plus
AFFECTATION : Universel

DESCRIPTION ORIGINALE : With a rich history in racing and the street performance, Injen Technology has proven itself as a leader in filtration engineering and technology. Lab tested and race proven, Injen's air filter line features state of the art designs and performance. All SuperNano-Web air filters feature a proprietary media that includes and high-flow base media with a highly efficient Nano membrane applied on top. This allows our SuperNano-Web media to flow the maximum amount of air, all while protecting your valuable engine from harmful dirt and debris. 100% cleanable with a light blast of compressed air and requiring no oil to function properly, you'll never have to worry about your MAF sensor becoming dirty from over oiling your air filter again!Lab Tested – Race Proven! Our media was lab tested by an outside lab to ensure accuracy and filtration performance. We then took that data and tested in the harshest conditions by racing the Baja 1000 in Mexico and also throughout the sand dunes of the Middle East – all to provide you with best air filter that money can buy.Improve Performance while Protecting Your Engine. Injen's High-flow SuperNano-Web media was designed to improve airflow and filtration efficiency resulting in increased horsepower and torque, all while protecting your engine from harmful dirt and contaminants.

INFORMATIONS ESSENTIELLES : • Direct Fit for many Injen intakes and/or universal applications • Twist Lock base for use on select Evolution intake systems • Fully serviceable Injen SuperNano-Web dry air filter • Dry filtration media – no oil required for maximum performance • Conical Air Filter Shape • Flange Inside Dimensions – 4.00" • Flange Height – 2.00" • Base Outside Diameter – 6.50" Twist Lock • Media Height – 6.75" • Overall Height 10.90" +/- .150" • Top Outside Dimensions – 4.0" • Top Style – Closed Top • Stainless steel band clamp with inner protective liner • Deep pleats for maximum airflow and efficiency • Made in Pomona California, USA • Injen Technology Limited Lifetime Warranty

POIDS (kg) : 0,907

LONGUEUR (cm) : 27,94

LARGEUR (cm) : 22,86

HAUTEUR (cm) : 22,86

UPC Code : 843115027100

HOMOLOGATION : Produit importé et livré sans certificat d'homologation. Non homologué par défaut pour une utilisation sur route ouverte.